Description
SHIPPING IN FALL

Honey Locust is a medium-sized, fast-growing deciduous tree that has tremendous wildlife value. It performs extremely well in a large range of soil and site conditions, making it a favorite of the Wildtree team. It is cold hardy to Zone 3 but can tolerate extreme summer temperatures from east Texas to Florida. It requires full sun and grows well in almost any soil condition. It is well known for its sharp thorns that provide excellent cover for wildlife and protection from predators. It flowers in the late spring and produces long spiraled seed pods in the late summer. The pods contain a honey-like sweet pulp that is an absolute favorite of white-tailed deer, quail, squirrels, rabbits, and raccoons. We highly recommend these along edges of wildlife sanctuaries.

To increase each plant's success rate, our plants are shipped in fully-rooted 5-gallon containers rather than bare-root or seedling. You don't have to plant them right away, but can instead wait for the ideal day.
| | |
| --- | --- |
| Common Name | Honey Locust |
| Scientific Name | Gleditsia triacanthos |
| Wildlife Value | Cover, Browse Plants |
| Size | 5 Gallon Rooted Container |
| Height | 4-5' |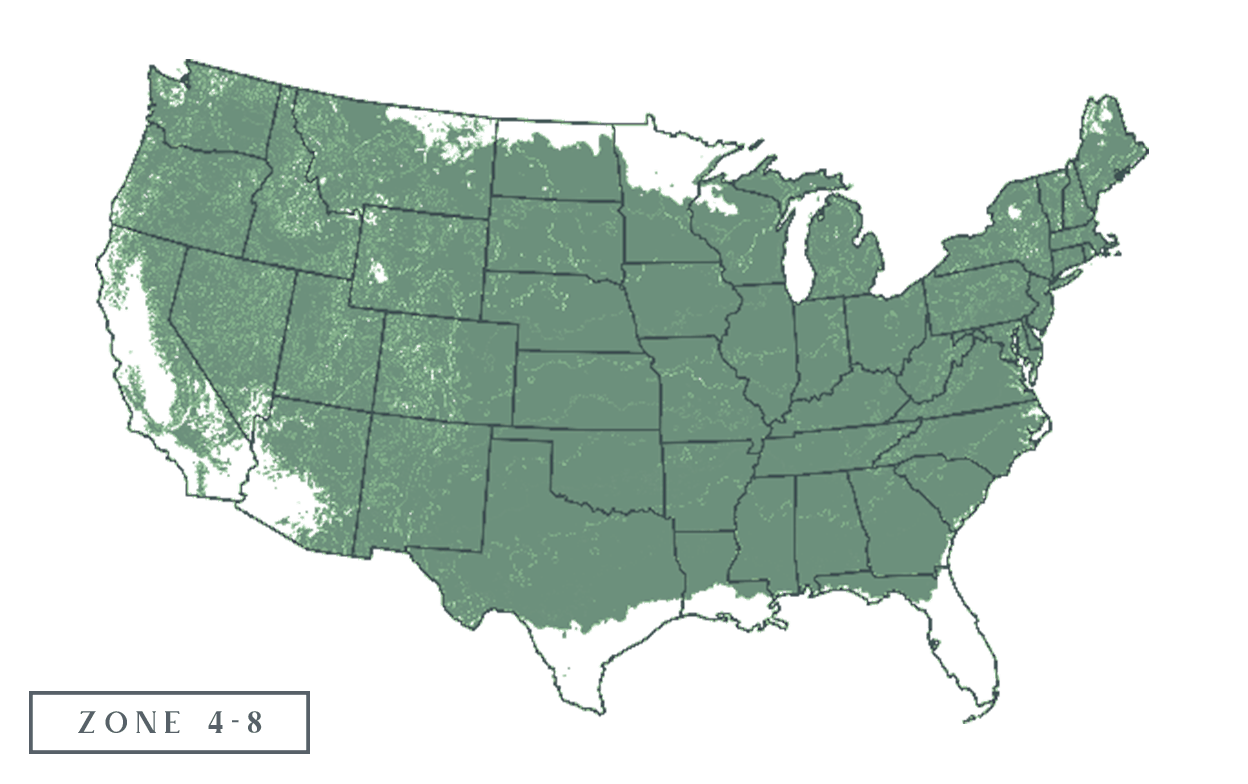 At Wildtree, we believe your land can be the habitat you need it to be for healthier herds and more outdoor recreation opportunities!
Our breeding programs produce preferred trees and plants so they grow in non-native settings and transform any terrain into an appealing and hospitable environment.
We are so committed to helping you have a more hospitable land; here's our promise to you:
Custom Recommendations
Continued Product Additions
Instruction for Proper Installation
Resources and Articles