Description
SHIPPING IN FALL

An icon of the southeastern US and popular landscape plant, the versatile live oak can't be beaten for wildlife plots for many reasons. It will grow in any soil as long as it doesn't stay too wet and tolerates a fair amount of drought once established, along with heat and cold extremes within its growing range. Its preferred full sun exposure will have a nice dense canopy casting deep shade even at a relatively young age and creating shelter during the winter months. Though considered an evergreen oak, it will drop a portion of its leaves in early spring as the new foliage emerges, giving it a temporary sparse look for a few weeks, but never goes fully deciduous. Acorn crops are usually consistently reasonable on an annual basis, often littering the ground underneath.

To increase each plant's success rate, our plants are shipped in fully-rooted 5-gallon containers rather than bare-root or seedling. You don't have to plant them right away, but can instead wait for the ideal day.
| | |
| --- | --- |
| Common Name | Southern Live Oak |
| Scientific Name | Quercus virginiana |
| Wildlife Value | Cover, Acorns |
| Fruiting Requirements | Self-fertile, but higher yield in groups |
| Fruiting Time | September - October |
| Size | 5 Gallon Rooted Container |
| Height | 4-5' |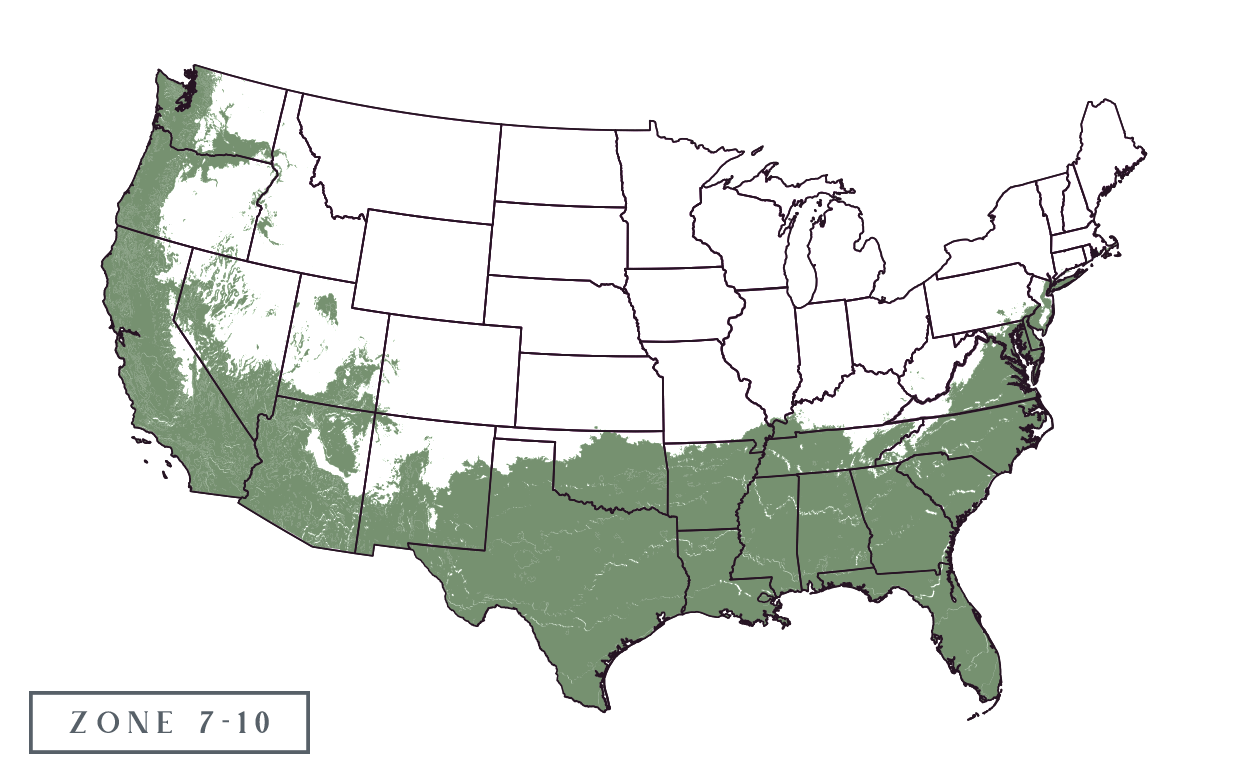 | | |
| --- | --- |
| USDA Zone | 7 - 10 |
| Exposure | Full sun to half-day sun |
| Drought Tolerance Once Established | High |
At Wildtree, we believe your land can be the habitat you need it to be for healthier herds and more outdoor recreation opportunities!
Our breeding program produces wildlife preferred trees and shrubs that transform any tract into a desirable wildlife habitat.
We are so committed to helping you have a more hospitable land; here's our promise to you:
Custom Recommendations
Continued Product Additions
Instruction for Proper Installation
Resources and Articles