Description
SHIPPING IN FALL

A wide-ranging tree that is adaptable to a diverse array of habitats, from the baking hot, dry limestone "Hill Country" of central Texas to moist floodplain margins in central Florida, while also enduring the cold winters in the northern extent of its range from Iowa to southern New England. Over time it will produce shoots from the roots, forming a colony of trunks that provide valuable cover for wildlife. The orange fruit which can range up to the size of a small plum, begin ripening in fall and are often retained on the tree after leaf drop well into December in southern latitudes. Note that this species has separate male and female plants for sale, so to ensure fruit production multiple plants of our unsexed saplings should be sited near each other to increase the chances that both sexes will be present.
| | |
| --- | --- |
| Common Name | American Persimmon |
| Scientific Name | Diospyros virginiana |
| Wildlife Value | Cover, Fruit |
| Fruiting Requirements | Separate male and female plants required |
| Fruiting Time | Fall to early winter |
| Size | 5 Gallon Rooted Container |
| Height | 4-5' |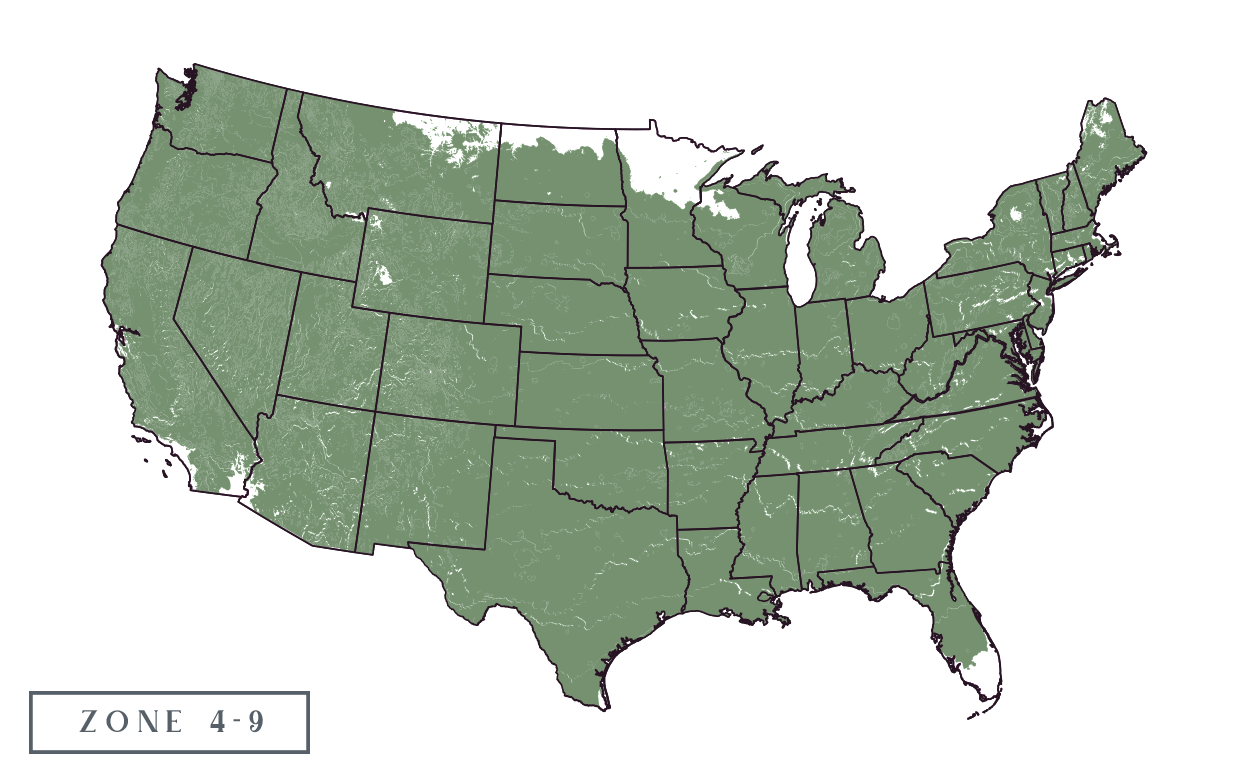 | | |
| --- | --- |
| USDA Zone | 4 - 9 |
| Exposure | Full Sun to Part Shade |
| Drought Tolerance Once Established | High |
At Wildtree, we believe your land can be the habitat you need it to be for healthier herds and more outdoor recreation opportunities!
Our breeding programs produce preferred trees and plants so they grow in non-native settings and transform any terrain into an appealing and hospitable environment.
We are so committed to helping you have a more hospitable land; here's our promise to you:
Custom Recommendations
Continued Product Additions
Instruction for Proper Installation
Resources and Articles