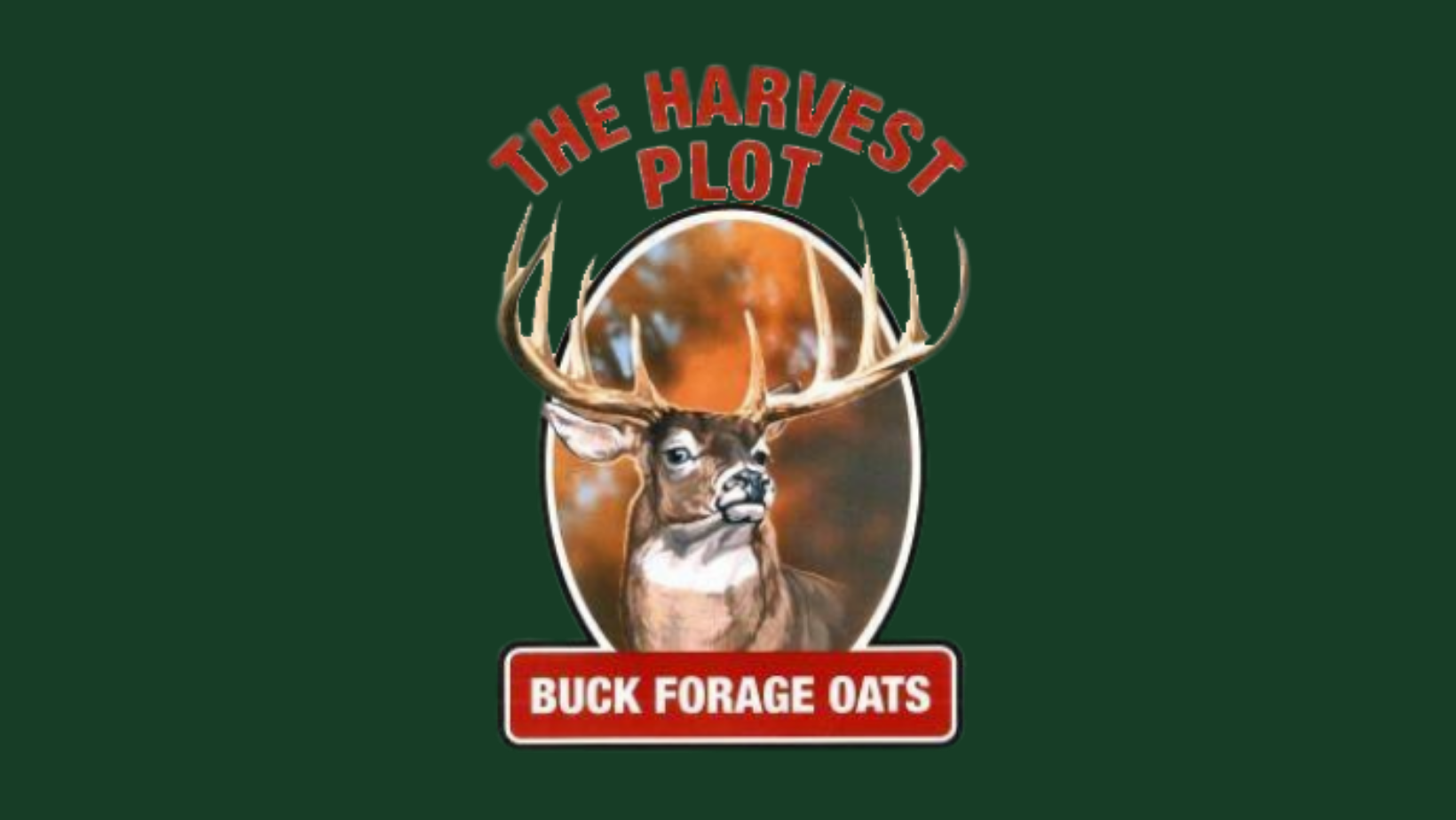 Wildtree Will Be Offering Buck Forage Oats Seeds
Preparing your food plot for autumn and winter is crucial for maintaining the presence of deer and wildlife on your land. As summer fades away, food sources become scarce. If you want to attract deer to your land, you need to offer them food, water, and shelter.
Apart from acorns and other nuts, deer have trouble finding adequately nourishing food in the colder months. But if you plant your food plot with crops that appeal to deer, you'll provide them with something to eat when nature is not so generous.
Wildtree has dedicated itself to providing the most nutritious and deer-friendly trees and bushes for landowners and wildlife-lovers. With that in mind, we have partnered with Buck Forage and are now offering Buck Forage Oats Seeds, which are particularly suitable for late-summer planting and have exceptional nutritional value.
Why Should You Plant a Food Plot?
Summer is a smorgasbord of food options for whitetail deer. They can find delicious grasses, fruits, and berries practically everywhere they look. But as summer wanes, deer find it harder to find appropriate food to sustain themselves.
There is a gap of time in the autumn when deer face a scarcity of food: between when all the summer fruit crops are ready to eat, and when oaks start dropping their acorns. For these in-between times, food plots are excellent for sustaining your deer population on your land and providing them with much-needed food.
Food plots should be planted with suitable crops for your particular area, climate, and geographic location. A crop that thrives in northern states might wither in southern states. When choosing the crops for your food plot, take note of your region and climate and plan accordingly.
Why Buck Forage Oats?
Oats in general are a great food source for deer. They don't cause diarrhea or indigestion, they're extremely nutritious, and deer love them.
Dr. Deer and the team at Wildtree are very selective about the quality and type of trees we carry in our e-shop. The same stands true for the oat seeds we offer.
We only support brands that are trustworthy and have shown their effectiveness in attracting and maintaining deer populations. And we're happy to say that Buck Forage Oats gets our stamp of approval.
Buck Forage Oats Are Cold Resistant
Buck Forage Oats have a strong tolerance to cold and can be planted for longer periods of time that last well into autumn. Even when winter does come, deer will dig the oats out from under the snow. They will remain green to as low as 10 degrees Fahrenheit, which means they can be planted as far north as Southern Canada.
Buck Forage Oats Grow Fast and Strong
Buck Forage Oats germinate and grow very quickly compared to other types of crops, providing a quick and reliable food source for whitetail deer.
They are also drought-resistant and disease-resistant, making for hardier crops that are easier to grow. Buck Forage Oats have been successfully grown in 20-inch annual rainfall areas, making them suitable for places like Southern Texas and New Mexico.
Buck Forage Oats Are Highly Digestible
One of the best things about Buck Forage Oats is how digestible they are. Most oats are larger, stringy, and tough. But Buck Forage Oats tend to grow slower than other strains of oat, which means they remain small and tender for longer. And the smaller and more tender the oats, the more digestible and delicious they are for the deer!
Buck Forage Oats have high nutrient values, including 18% minimum protein. This is partially due to the size of the grain: smaller grains have higher protein content, and Buck Oats have a smaller grain than other brands.
Wildtree and Buck Forage Oats Create the Perfect Food Plots
The best way to make deer want to stay on your land is to provide year-round food sources. And for that, you need to invest in food plots.
Buck Forage Oats are perfect for planting in August through October, depending on your climate and geographic location. These oats grow fast, provide an excellent protein source for deer, are drought-resistant, disease-resistant—and, on top of all that, digestible and tender as well.
Ready to plant your very own food plot? Visit our website for more information on food plots, deer-appealing trees and shrubs, and anything else that you want to know about deer and their populations. 
Call now 346-707-6024 or email [email protected] to get started on your deer project!