Description
SHIPPING IN FALL

Wax Myrtle is an evergreen shrub that provides excellent habitat. Native to much of the southeastern US, it is tolerant of full sun to medium shade and will slowly produce root suckers that can create an open thicket. Adaptable to soils ranging from acidic to neutral, but it may not prosper on alkaline/limestone-based sites. It can handle periodic flooding and moist soil, but it can also do great in drier sites when established. Wax Myrtle is a late-season food source for game birds. like Bobwhite quail and turkeys. Though not a preferred food source for deer, the year-around cover it provides is nonetheless valuable. Individual plants can be either self-fertile or requiring partners to ensure pollination and fruit production, so we recommend planting several in close proximity to maximize pollination chances.

To increase each plant's success rate, our plants are shipped in fully-rooted 5-gallon containers rather than bare-root or seedling. You don't have to plant them right away, but can instead wait for the ideal day.
| | |
| --- | --- |
| Common Name | Wax Myrtle |
| Scientific Name | Myrica cerifera |
| Wildlife Value | Cover, Fruit |
| Fruiting Requirements | Best fruiting when planted in groups |
| Fruiting Time | Late Summer - Fall |
| Size | 5 Gallon Rooted Container |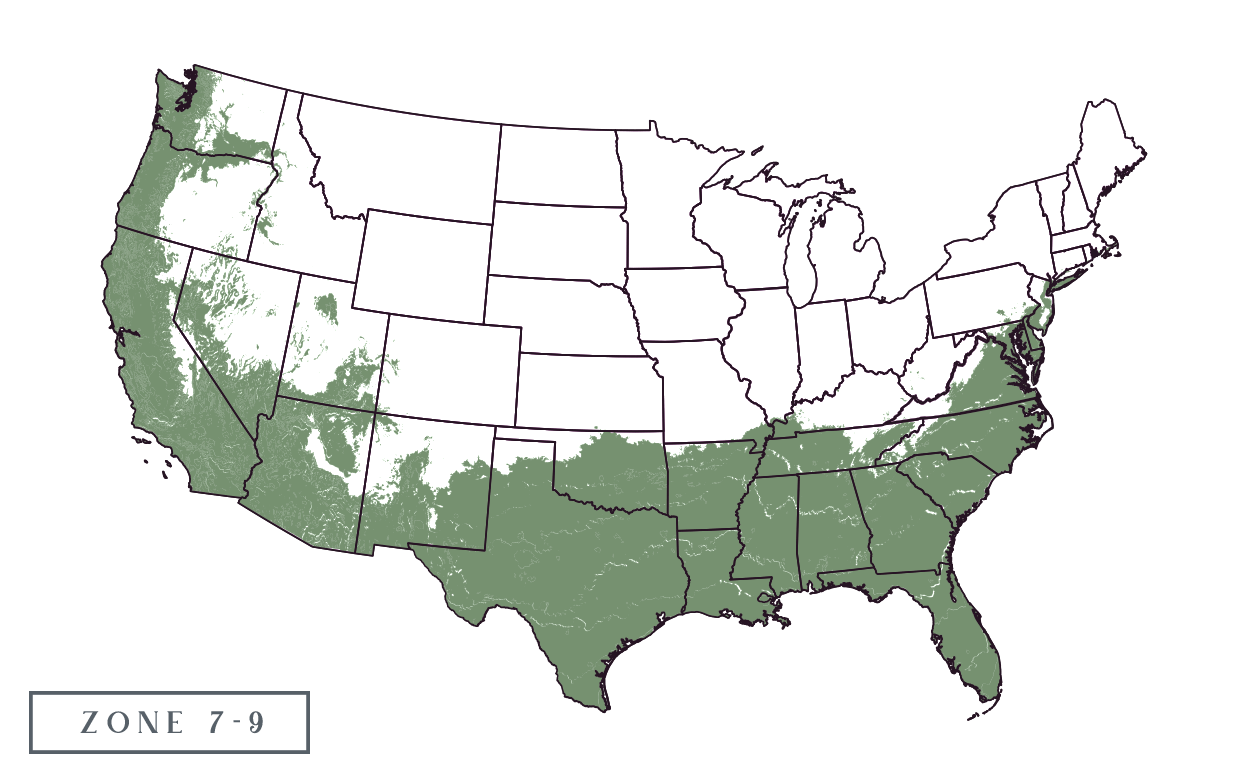 | | |
| --- | --- |
| USDA Zone | 7 - 9 |
| Exposure | Full sun to medium shade |
| Drought Tolerance Once Established | Medium |
At Wildtree, we believe your land can be the habitat you need it to be for healthier herds and more outdoor recreation opportunities!
Our breeding program produces wildlife preferred trees and shrubs that transform any tract into a desirable wildlife habitat.
We are so committed to helping you have a more hospitable land; here's our promise to you:
Custom Recommendations
Continued Product Additions
Instruction for Proper Installation
Resources and Articles